Radish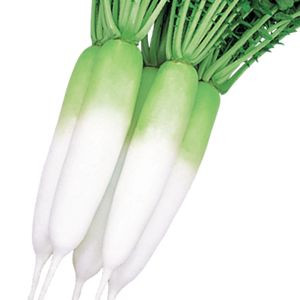 F1 Hybrid
KAICHO
Excellent uniformity and early maturity type with green shoulder.
KAICHO F1 Hybrid can be harvested in 55-60 days, weighing 1.0-1.2kg after sowing.
The variety grows speedly well to the base. Dark green leaves are upright with shoulder of green, clear beautiful and glossy skin. Flesh is minute, slow to pithiness and of good taste.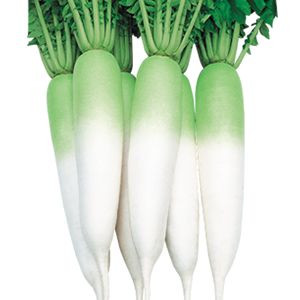 F1 Hybrid
KAISHIN
Fast growth, beautiful skin.
KAISHIN F1 grows 35-40cm long, 7-8cm wide and 1-1.2kg root with pale green shoulder that can be harvested in 55-60 days. The variety is very uniform in shape and adaptable to long sowing period. Spring sowing is available, but not recommended due to possible bolting.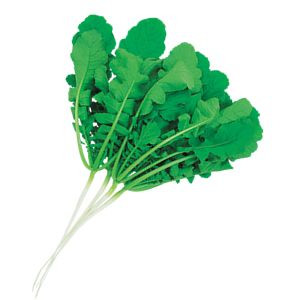 F1 Hybrid
HAYO
Leaf radish, thick tender flesh.
HAYO is an excellent F1 Hybrid with good uniform shape. Heat, cold tolerant, it can be cultivated all year round. Thick leaf is dark green colored with very few surface hairs and tender flesh. Delicious when boiled or stir-fried..