Chinese Leek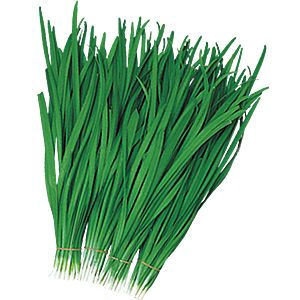 GREEN BELT
Popular variety suitable for year round.
GREEN BELT is vigorous in both high/low temperatures with strong against different diseases. GREEN BELT produces a heavy consistent yield every time. Dormancy period is short, suitable for year round cultivation. Leaf width is over 1.0cm for first harvest and maintains over 0.8cm wide after second harvest. Bolting is in late August.
SUPER GREEN BELT
Tasty flavor! Suitable for year round.
Improved from GREEN BELT, SUPER GREEN BELT's leaf width is 10% wider than its predecessor! Excellent uniformity and consistent yield every harvest. Top of the line crop that yields marvelous dark green leaves every time. Leaves have pleasant garlic smell and delicious flavor. Short dormancy characteristic suitable for year round cultivation. Early August bolting type. A few more tillers than GREEN BELT; not recommended for high density planting.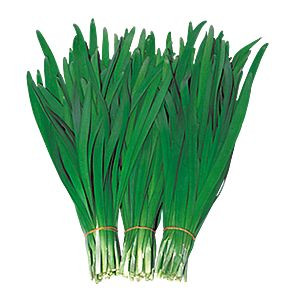 WONDER GREEN BELT
Short plant dormancy.
Medium green leaves have good width between 1.3-1.5 cm wide for first harvest and maintains an excellent 0.9-1.0cm wide for third harvest. Leaves are upright and easy to harvest. Short dormancy period and vigorous growth even in low temperature regions. Recommend for house planting in winter periods. Bolting period is around mid July. Very few shoots allow for high density planting.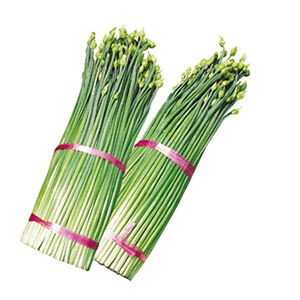 SHIKIBANA
High yielding and good for chinese cooking.
Nutritious and deliciously sweet flavored, SHIKIBANA is a marvelous choice for Chinese food. Stalk is thick, dark green and not hollow. Superb quality and productive yields every time. Easy to cultivate and vigorous in hot conditions.
SHIKIBANA will not dormant in Winter; not recommended for winter harvesting.