Carrot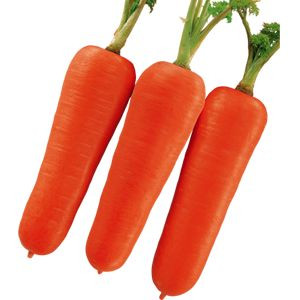 HOKAN KURODA
Summer sowing, fast growth, uniformity and good color.
Root is uniformly cylindrical and grows fast to the root end. Root is 20-22cm long, dark orange red and beautiful to the core. The variety is suitable for mid-summer sowing, and tolerant to heat. Can be harvested in 100-120 days weighing approx. 350g. Strong to diseases, vigorous growth, high yielding, high quality and suitable for processing.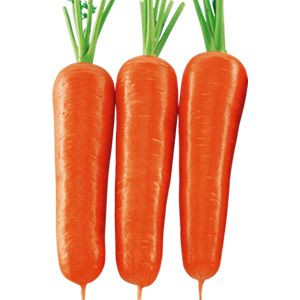 NEW KURODA
Attractive shape, outstanding uniformity.
NEW KURODA weighs between 200-220g and is 18-20cm long. Deep-orange skin and red core can be harvested 100 days from sowing. Produces a marvelous yield with pleasant tasting roots. Suitable for summer sowing and winter harvest.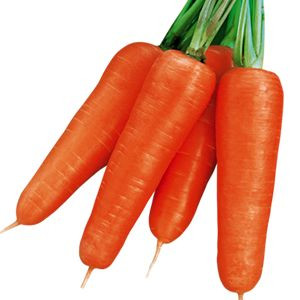 F1 Hybrid
BENIHIKARI
Early maturity.
BENIHIKARI is an early maturing and late bolting F1 Hybrid suitable for spring and summer sowing. Cylindrical shaped with deep lustrous orange skin and red core. Can be harvested in 100 days. Roots are approximately 16-18cm in length and 180g in weight.